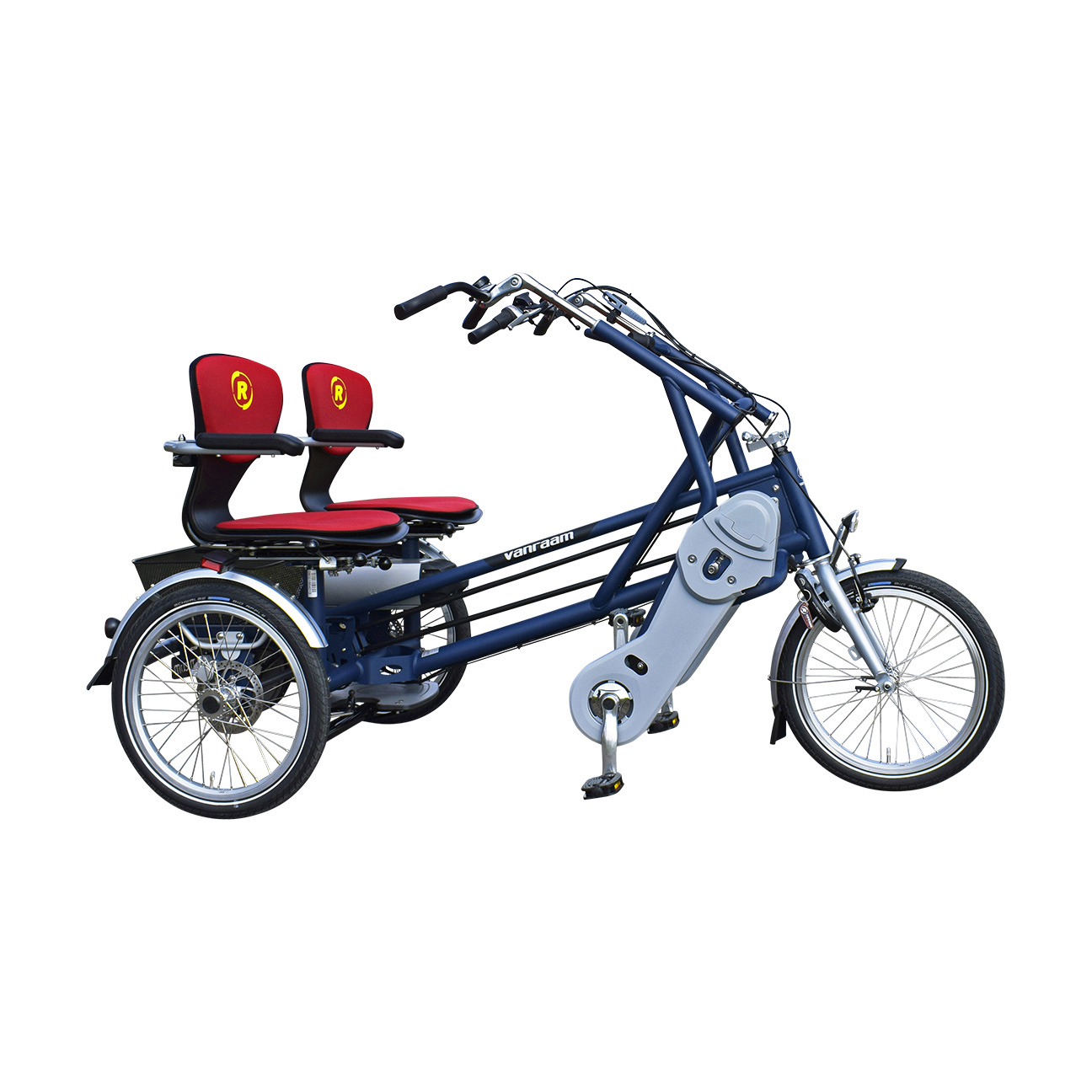 Suitable For
Teenagers and Adults
This side-by-side is the most sociable way to cycle with a companion. Adjustable seating with easy access makes the Fun-2-Go a relaxing cycling experience.
PRICES FROM - £5400.00
The Fun-2-Go cycle is a popular item for cycling projects and special schools where larger children or adults can cycle together in a safe and sociable way. The Fun-2-Go enables two riders to cycle side by side, one rider controls the steering and braking but both riders can pedal either together or independently. The cycle is fitted with an 8 Speed gear and an electric power assistance unit can also be added if the terrain is a bit more hilly.
The relaxed seating position with the pedals mounted in front of the rider allows easier access onto the cycle. Both seats are independently adjustable, sitting on sliding rails which allow quick adjustments. The Fun-2-Go has a low centre of gravity which gives greater stability when cornering.
Additional seating support can be added to the seats or pedals if a rider requires a little more support.