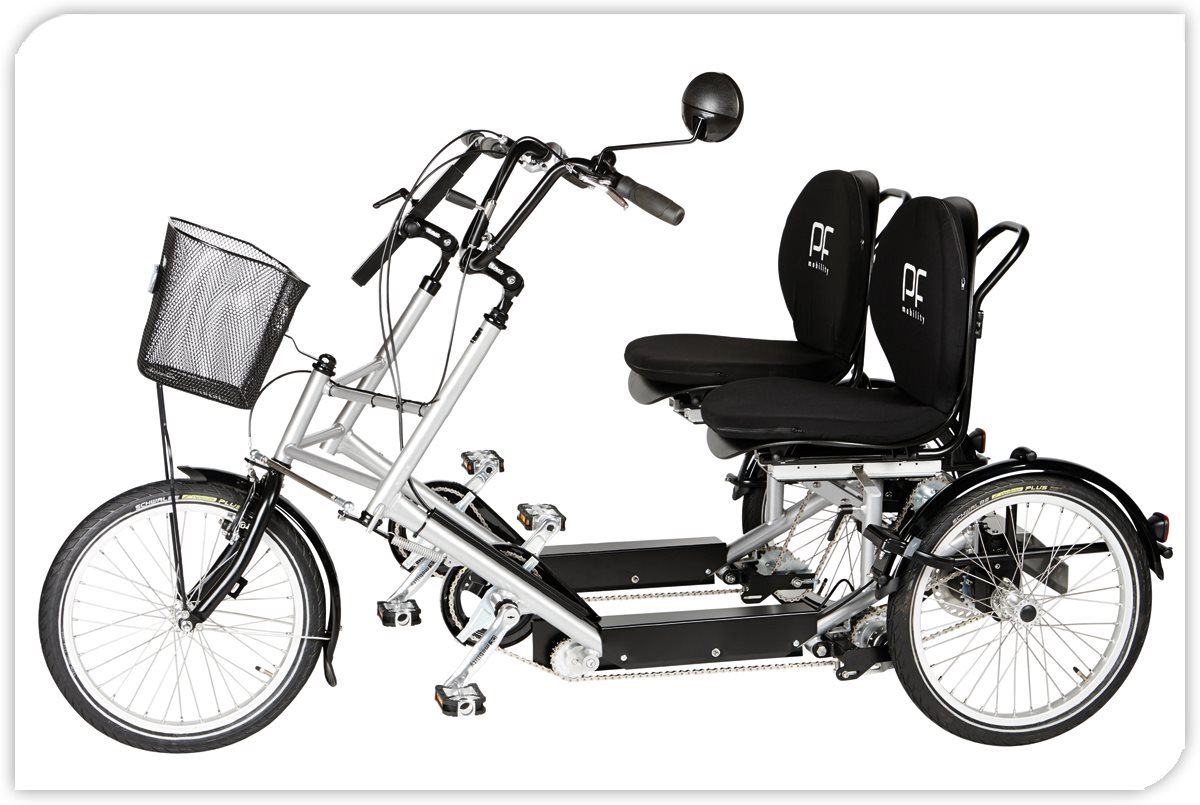 Suitable For
Teenagers and Adults
Duo Reha is a side-by-side tricycle that allows two riders to cycle together safely.
PRICES FROM - £5400.00
DUO REHA is a side-by-side tandem tricycle for older children and adults. It represents regained freedom, wind in your hair, rosy cheeks and vitality. It enables a person with a disability to cycle in a safe manner with a companion.
DUO REHA, as the name suggests, is a bike ideally suited to rehabilitation of the aged and those with walking difficulties. As you ride, the driver and passenger pedal in a linked manner and in the same gear. The driver forces the passenger's pedals to turn, which is important during rehabilitation. This function can be easily deactivated to allow the passenger to rest during the trip.
DUO REHA is renowned for user-friendliness, flexibility and excellent performance:
easy to get on and safe to ride
comfortable chair seats that can be easily moved backwards or forwards to get the correct cycling position
drives both rear wheels via a differential on the rear axle
robust frame with quality cycle components
an ideal rehabilitation aid
adapted to your special needs and delivered within 3-4 weeks
Standard Colours
Optional Colours