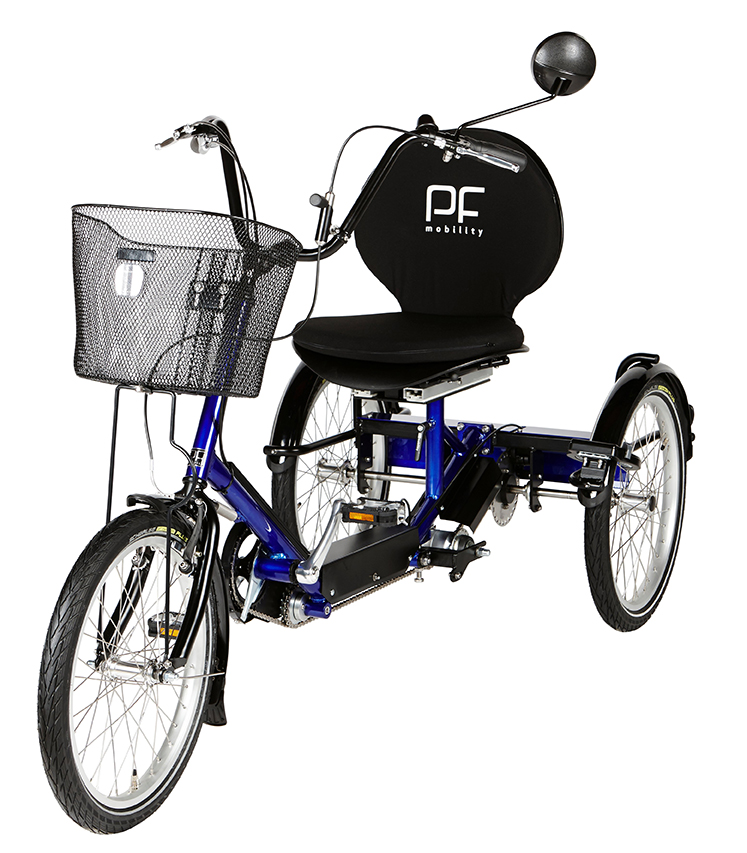 Suitable For
Teenagers and Adults
Suitable for larger riders and offers superb comfort.
The DISCO semi-recumbent tricycle allows the rider freedom to exercise on a cycle that is stable and easy to manoeuvre.
The DISCO is easy to mount and dismount and comes fitted with a differential to improve handling on the more exciting rides. The tricycle comes as standard with a comfortable padded and adjustable seat, providing plenty of support and stability for the rider. The seat is easily adjusted with the use of a simple lever mechanism allowing quick re-positioning for maximum rider comfort.
As with the seat, the handlebars are also highly adjustable to suit the broadest range of riders and ensure a perfect fit.
The DISCO comes as standard with a basket and mudguards for added comfort and convenience.
The DISCO tricycles key features are:
easy to mount and safe to ride
comfortable chair seat which can be easily moved backwards or forwards while riding
7 gears with or without reverse function
also available with an electric motor.