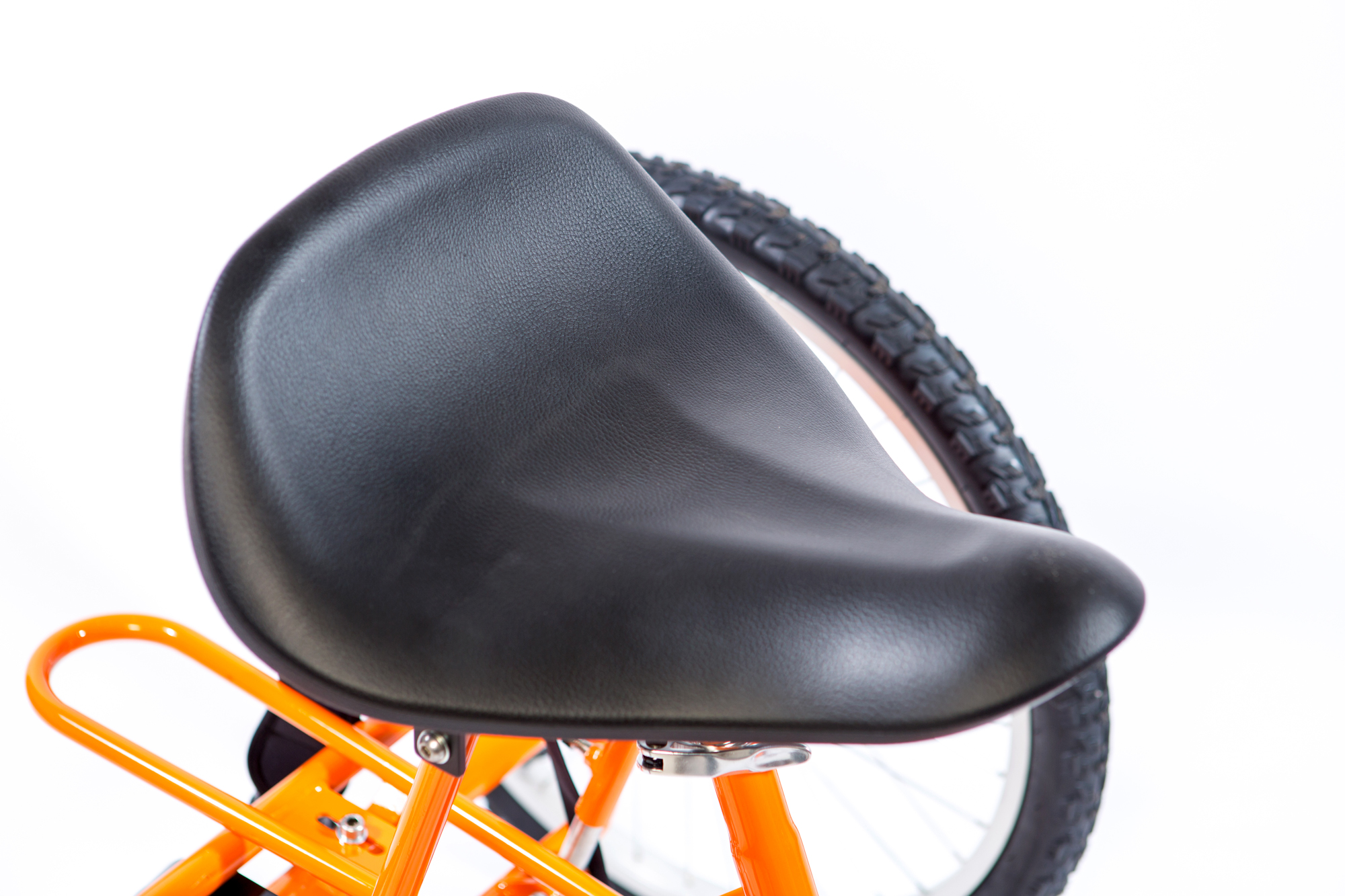 PRODUCT CODE # A10 A padded contoured saddle which provides the rider with the maximum level of comfort and support.
This large saddle is shaped and contoured to help tilt the pelvis of the rider to provide improved upper trunk control and to help prevent the rider sliding forward on the saddle. The contoured shape holds the pelvis in a good position and the raised front section helps to abduct the legs to stop scissoring or the coming together of the knees.
Who is it for?
This saddle is particularly useful for riders with Cerebral Palsy or where the rider needs greater levels of posural support for riding the cycles. The padded contoured shape provides enhanced comfort and gives the rider greater pelvic stability.

What types of cycle can this be fitted onto?
It can be fitted to the TMX tricycle, TMX T5 tricycle, Tracker 20" tricycle, Tracker T5 20" tricycle, Tracker 24" tricycle, Tracker T5 24" tricycle and both sizes of QUAD cycles.